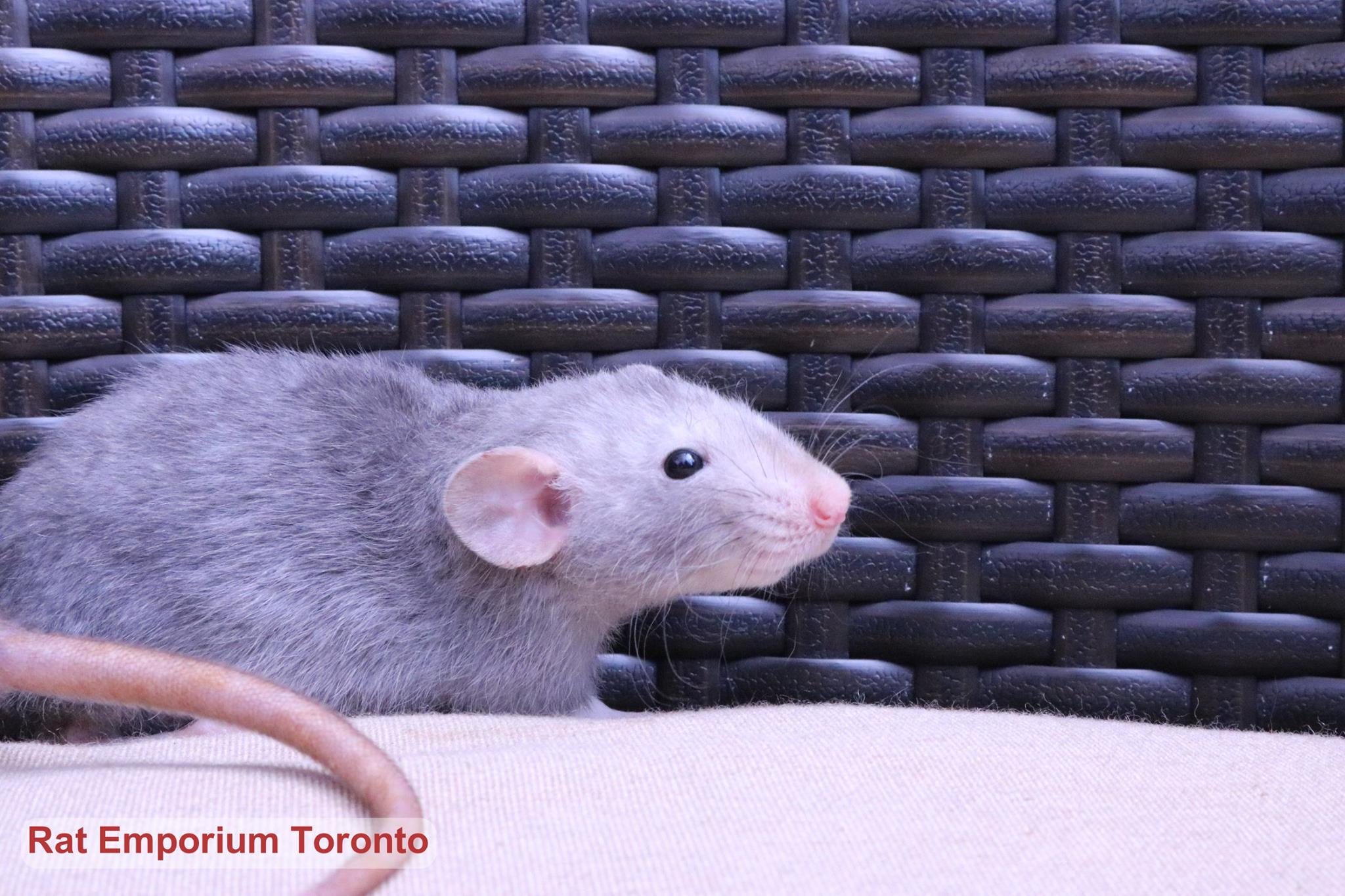 This little girl was picked up today!
This little one is going to be a breeder at True North Rattery! She is a black eyed marten dumbo rex, with berkshire markings. Combined with TNR's marbles and my Martens (originally from PPP [Pixie's Pocket Pets]) we are hoping to produce some marble martens within the year! Very excited!
Babies were born to Pippin (a mink dumbo berkshire girl) and El Mist (a BE marten dumbo boy) while I was away on July 16, 2017! When I got back they were just about to open their eyes.
Little ones from this litter will be available for reservation in around 2-3 weeks time!
In this litter we have:
RET02601 - male black dumbo, self
RET02602 - male black dumbo rex, berkshire
RET02603 - male black dumbo, berkshire
RET02604 - male BE marten dumbo, unmarked
RET02605 - male black dumbo, berkshire
RET02606 - male black dumbo, berkshire
RET02607 - male RE marten dumbo, berkshire
RET02608 - male black dumbo rex, self

RET02609 - female BE marten dumbo rex, berkshire
RET02610 - female BE marten dumbo rex, berkshire
RET02611 - female black dumbo rex, berkshire
RET02612 - female black dumbo, berkshire
RET02613 - female RE marten, unmarked
RET02614 - female black dumbo, berkshire

Note that these babies are not yet available for reservation, please follow this link to see currently available rats:
http://ratemporium.com/available-rats/
 
More photos of this litter can be seen here: