Trigonometry passed away on Nov. 14/17 at his forever home, and though he was only there for a short time I cannot thank his adopters enough for keeping him happy and comfortable at their house before he passed.
Jeremy sent me these adorable pictures of Trig just hanging out and being an adorable pudge at his new home!
My big happy boy loved being outside and even would put up with a leash to bounce around in the grass. He was so friendly and was great with other rats and people, always giving kisses and greeting me with intense hand inspections every time I picked him up.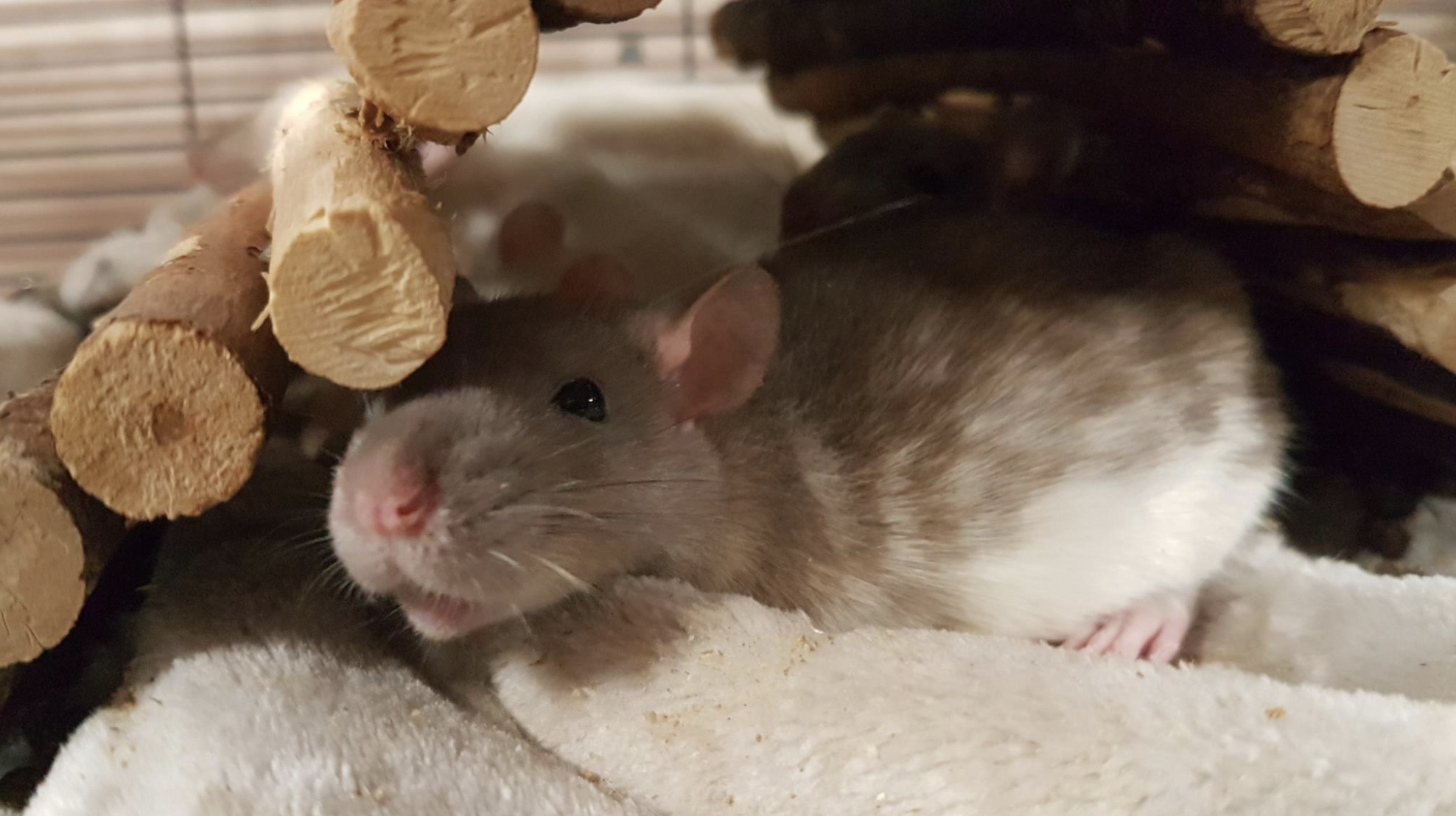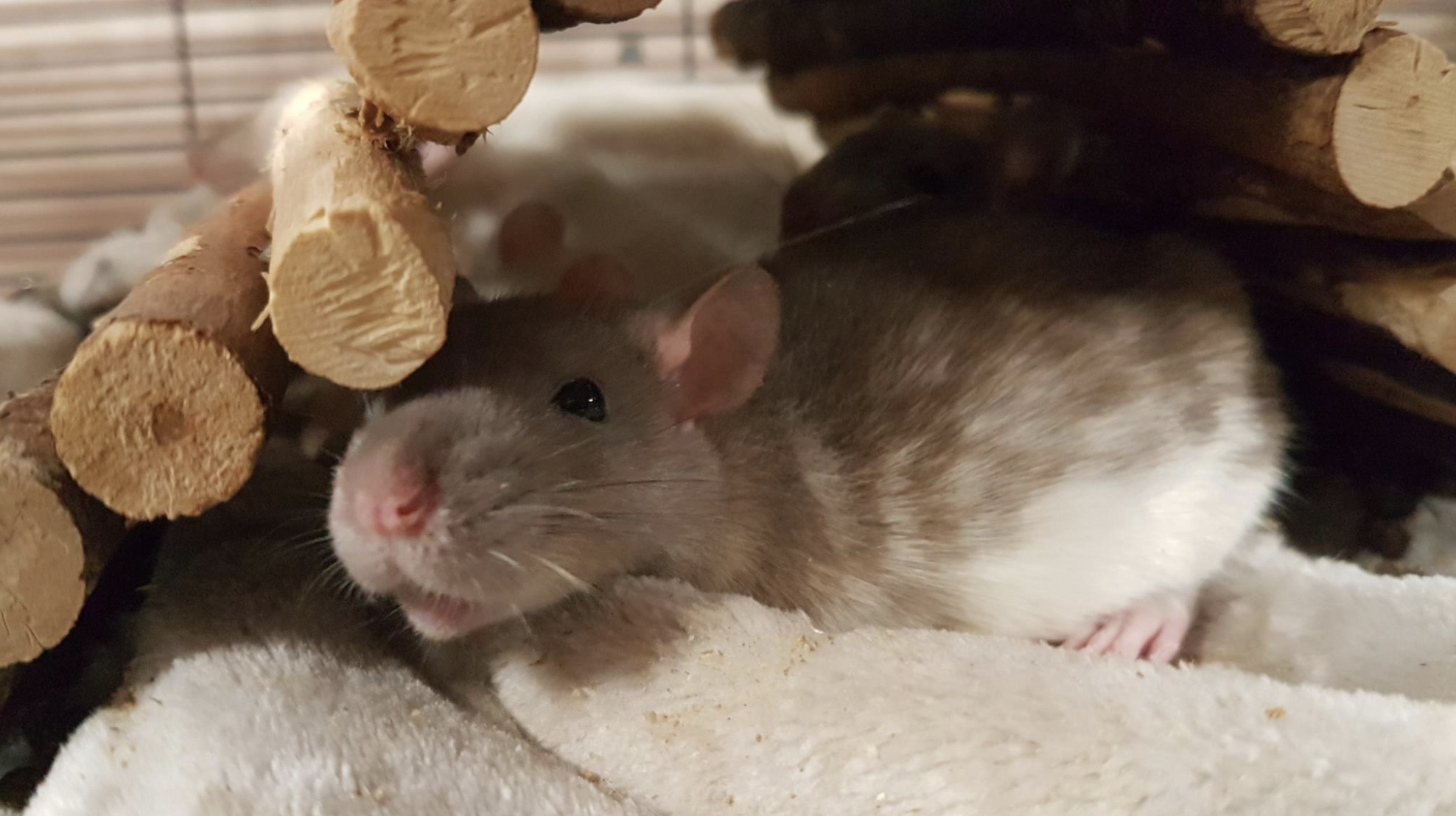 He was sweet and excitable, and a fantastic companion. His sons and daughters will be carrying on his amazing temperament in the rattery. <3
Sending all of my love again to Jeremy, inessential to say but I couldn't have hoped for a better home for him to spend his last days with, I'm only sorry that I couldn't have made his stay longer.